The path of success and growth of any business goes through the heart of a happy customer. We are in the 21st century where "Customer is the King", and we all understand the importance of customer satisfaction. Customer satisfaction demands your business to have a robust service infrastructure. Also, the system needs to be flexible and accessible from anywhere across multiple platforms. Salesforce Service Cloud is just that. It is considered arguably the best possible service platform of the digital age. The COVID-19 period has rendered the cloud-based platform even more relevant. This article will discuss the top 8 features of Salesforce Service Cloud and how your business can benefit from it.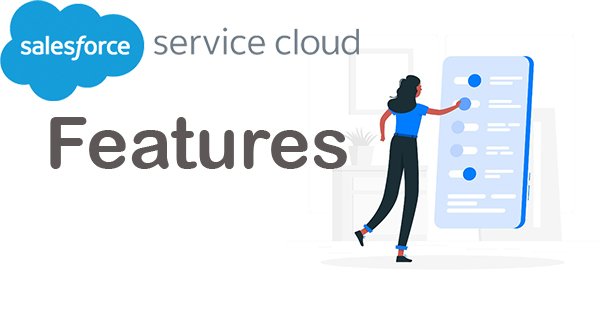 Salesforce Service Cloud receives and responds to customers queries across various channels. It also assigns customer "Cases" to the right customer service executives. Backed by AI and automation, the Service Cloud allows you to put service processes on automation. One of its core features is that it unifies service-related data and makes it available as an easy to access interface. The data can be shared among different departments inside an enterprise. Thus, you have a comprehensive image of the customer with deep details. The data can be accessed remotely as well, making the platform even better.
Features of Salesforce Service Cloud
Workflow Automation

 
Workflow automation allows you to put your internal business functions on automation. The feature helps you save a lot of time. You can build and update processes using the Process Builder in a stepwise manner. It also takes care of request approvals. You simply need to define the steps required in an approval process, and Voila. You can add tremendous pace by automating tasks like responding to emails, field updates and assignment of tasks.
Case Management
Fast and timely address of customer issues is crucial. With Case Management, your Service Executives would have all the related information and the right solutions at their disposal always. The Salesforce Einstein AI automatically assigns the cases to the concerned service agents. It gives you a broad picture of the customer in terms of activity timeline, emails, etc. You also get alerts and updates for customer activity.
Omni Channel Routing
Using the Omni Channel Routing, you can make service tasks efficient. Plus, you get detailed analytics regarding your workforce's working conditions, habits, and availability. The Service Cloud assigns tasks to the service agents based on their skills and availability. The employees can respond in real-time. Using analytics, you can recognize the shortcomings in your workplace and make the necessary changes.
Lightning Service Console
The Lightning Service Console empowers your service team and helps them deliver the best experience to the customer. Your sales team will have a unified view of the customer's buying history, account details, location and other related data in one place. The easy, flexible and customizable console dashboard makes it easier for the service executives to access and use the data quickly and efficiently. 
Telephony Integration In Service Cloud
The calling process is still very important in customer service, and the popularity is increasing drastically for good. CTI integration in Service Cloud offers a host of good features. You can make a call with just a click. The Telecaller executive gets all the customer-related information before picking up the call or before calling. Other functions like transferring the call to other agents, conferencing the call, putting it on hold etc., can be done via a centralized portal within the Service Console. 
Service Cloud Analytics
As mentioned earlier, Service Cloud Analytics gives you the power of data. You can keep an eye on the latest trends, KPIs and performance metrics. Your service team receives all the required information about the customer behavior and personal details to help create better services faster by comparing data from the past. You will also have data indicating your employees' performance, backlogs, Chatbot performance and case volume. 
Service Cloud Self-Service Portals and Communities
You can build very effective and functional Self-service portals and communities. It has two main benefits. First, you free up your service agents from answering the most common queries. Second, you're allowing the customers to help themselves. Customers can interact and help each other out. According to the customer data received, you can also integrate a chatbot and update its contents using Einstein Analytics.
You can allow your customer access to data, experts, articles and other resources through these portals.
Conclusion
Salesforce Service Cloud is a proven platform for the ultimate customer experience. The platform is highly flexible and customizable and offers a vast scope of possibilities to businesses and customers. The list of features is long. Salesforce is continuously working extensively on making the Service Cloud more powerful with Salesforce Service Cloud.
Find the Best Salesforce Consulting Services at Metaoups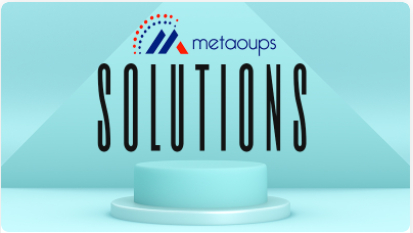 Thinking of Salesforce? Get the best Salesforce Consulting Partner
At Metaoups, we have just the right expertise for you. We deliver a range of consultancy, development and implementation services at the right time and budget. We have satisfied and happy customers from different business domains. See what they have to say about us Salesforce Service Cloud. 
 Why Metaoups?
Because we-
Are committed to your business goals

Are a team of seasoned industry experts

Offer cost-effective solutions

Provide consistent quality

Believe in innovation

Have a work-flow method unmatched by any

We own the risks
Need more reasons? We are just a click away.
Visit us at Salesforce Service Cloud or give us a call. We love to talk.