Implementing Salesforce demands the latest knowledge, active commitment and technical expertise to achieve the desired goals. Between 15% and 50% of CRM implementation projects do not pass due to project management problems and challenges or unrealistic expectations. That is why organizations need to rely on their expertise and invest in a Salesforce partner to maximize return on investment.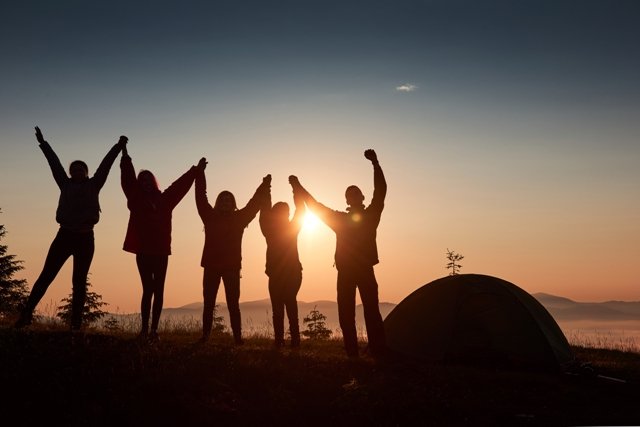 Are you interested to know how a Salesforce consulting partner can help your business? If yes, you are at the right place. In this article, we will answer the following questions:
Salesforce Nonprofit CRM Software is an end-to-end platform specifically designed for fundraising organizations and other non-profit organizations to expand their audience and reach digitally, stream their external and internal management by keeping track of each and everything. In addition, it provides a unified view of ongoing activities and operations to the NGOs.
Implementing Salesforce services in the Healthcare industry has increased effectiveness and efficiency through automation, personalization, and customization of services offered. It helps to improve patient care management as well as improvised after-care services.
The challenging pace of healthcare CRM
When a patient interacts with Healthcare organization to-
Make an appointment

Learn about the services

Pay the bill

Learn about associated coverage
When sales reps do their jobs manually, it takes a lot of time and effort, poses a grave issue to their efficiency, and kills productivity. It is important to free up time constraints for sales reps to let them focus on what is important. 
By integrating Salesforce automation strategies, sales productivity increases. It also offers a centralized place to allow reps to stay in touch with experts and avail best services to enhance working proficiency.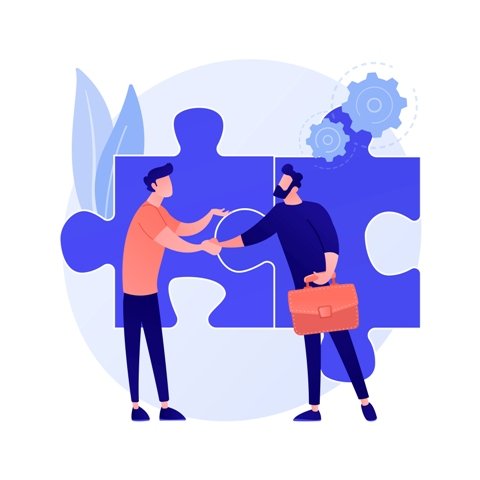 1. Cost-Effective Salesforce Services
An extensive analysis of your investment is useful for proper decision-making, but when analyzing the correct and the most important things. Invest your time and energy that raises your growth.
2. Time-saving
 An experienced Salesforce consultant will take care of all the challenges/errors/problems, thus saving valuable time for the business. Plus, their Salesforce consulting services make the enterprise more productive and therefore successful in the business result like closing more deals. 
3. Efficient problem resolution. 
The appointed Salesforce Consulting Partner provides fast-paced, perfect, and appropriate suggestions for all types of challenges.
4. Expert team of Salesforce Consultants
We help businesses unleash the full potential of Salesforce, implement technical solutions, and provide guidance on building new products according to your business goals, objectives and needs. 
5. Easy deployment/implementation.
 A Salesforce consulting partner ensures that you can relax and focus on your core business tasks. With their Salesforce consulting services, everything is fast-paced compared to trying to do it yourself.
6. On-time Delivery
On-time delivery drives better collaboration with our client ensuring the reliability of delivery. It is essential and very important to meet the expectation of the client, which enhances client satisfaction and loyalty
Implementing Salesforce Manufacturing cloud within your organization can create inefficiencies. While several manufacturers might be cautious of transitioning to new technology, the business benefits of deploying this technology are endless. Companies adopting Salesforce manufacturing cloud can help them stay competitive. It is prudent to get in touch with a certified Salesforce consultant to know more about the Salesforce manufacturing cloud.
Ways to increase ROI with the Salesforce Consulting Partner
Businesses need to understand how they can use the technology to increase business ROI. There are two important aspects of Salesforce ROI: increasing revenue and minimizing the cost of your investment. It would help if you made sure that you and your employees are doing all to take full advantage of everything to achieve both. Salesforce can help your organization thrive.
Salesforce is a leading CRM software and an incredibly powerful tool in the workplace. You can get the best return on your investment by ensuring:
Your setup is optimized for your company, and you know how to use it.

Your employees are aware of the power of Salesforce and learn how to use the setup

You have 24 X 7 support that you might need in the future. 
Always value experience

Know about Salesforce certifications

Look for reviews

Choose quality over price

Individual expertise and team size

Discuss their Product management methodology

Ask about their support structure

Define key roles

Get into a long term relationship
Hiring a Salesforce consulting company can help businesses to cross the hurdle through encouraging team building and engaging training programs. You get to know how to use the cloud CRM and support provided by Salesforce consulting partners and user adoption and help to realize the benefits of unified CRM without any problem.
We at Metaoups are a registered Silver Salesforce partner, regardless of whether you want to upgrade or optimize your existing implementation or new implementation. It has the potential of developing and customizing solutions – most suitable for your organization. As a Salesforce consulting partner with a decent level of certifications, we can suggest and advise you on all sorts of matters – relating to the topics of design, integration, implementation, and operation of Salesforce. com-based solutions. We have more than 10 years of experience and knowledge in enhancing growth, achieving targets, and getting the best solution for your business goals and complexities. We have cracked the deals in diverse disciplines, including Health-Care, Education, Real-estate, and Financial Service providers. We have also helped our clients choose the best apps to support their various needs.
As a Silver Salesforce Implementation partner and one of the best Salesforce Partners, we work with you to drive enterprise-wide digital transformations. 
Being one of the best Salesforce implementation partners, Metaoups has been helping to increase the efficiency of services, sales and marketing activities. Metaoups is a top-notch Salesforce consultant that delivers full-cycle consulting services. 
Also read,
8 ways to use Salesforce Services Cloud in the most effective way
Best Salesforce Consultancy and Implementation Services in Ohio
Faqs On Salesforce consulting companies
Nurture your leads with the power of Salesforce
5 Effective ways to use Salesforce for Customer retention
Want to upgrade your business?