Creating a great customer requires a great understanding of the customer. Salesforce Customer 360 is aimed at just that. The folks at Salesforce take the quote "Customer is the King" real seriously, and the result is the focus of this blog.
Salesforce, like many other similar platforms, is a CRM bundle. Most of us would think it of something that connects and simplifies departments and activities of an enterprise in one place. But the Customer 360 completely changes the game and sets Salesforce apart from the competition. We will talk about how the Customer 360 approach is set to transform businesses with its ultimate features.
                                     Image source:- https://www.zdnet.com/article/salesforce-launches-customer-360-aims-to-integrate-all-your-data-applications/
What exactly is Customer 360?
In essence, the Salesforce Customer 360 is the idea at the root of all of Salesforce Applications. No matter what a particular application in the Salesforce environment does, its focal point is always connected with generating a specific view of the customer.
Salesforce Customer 360 allows enterprises and businesses to promote internal collaboration between various departments by facilitating centralized data access. Different aspects of a business like IT, sales, marketing, customer service, etc., can have seamless access to customer data for different purposes. Providing service, selling and upselling, and marketing becomes much easier, efficient, and without chaos. Customer 360 creates a universal customer identity that can then be shared across different Salesforce channels and external apps.
Due to this approach, businesses can enhance customer experience multi-folds. Businesses can save a lot of time, money and effort thanks to automation and real-time analytics. One more thing of utmost importance is the security of customer data. Salesforce 360 takes care of that too.
The Truth
Salesforce wants you to have one source of truth for customer data and create a unified profile. For this, it emphasizes four key components: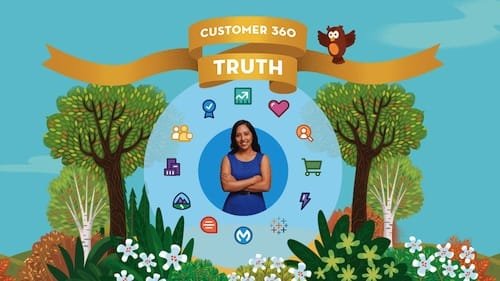 Image Source:- https://www.salesforce.com/in/blog/2020/04/what-is-salesforce-customer-360.html
360 Identity
The identity component focuses on creating a single view for each user. This is easily achieved by allowing signup or login with id details from Facebook, Google and other similar platforms. This single is available for access to all kinds of teams like sales, marketing, invoicing etc.
360 Data Manager 
The Data Manager Is an efficient data management tool that reconciles data across organizations, cloud storage and third-party applications. It can verify any customer and access data from different systems. 
Customer Data Platform
The CPD acquires user data and unifies it so that each customer can receive a personalized user experience. The CDP also provides you with a centralized, user-friendly interface for managing and audience targeting.
360 Privacy Center 
The privacy centre helps you ensure that your customer's data is safe. It provides tools to decide how your enterprise records, stores, deletes, and assesses user data. You can easily update it with your privacy policy changes and modifications using specified tools.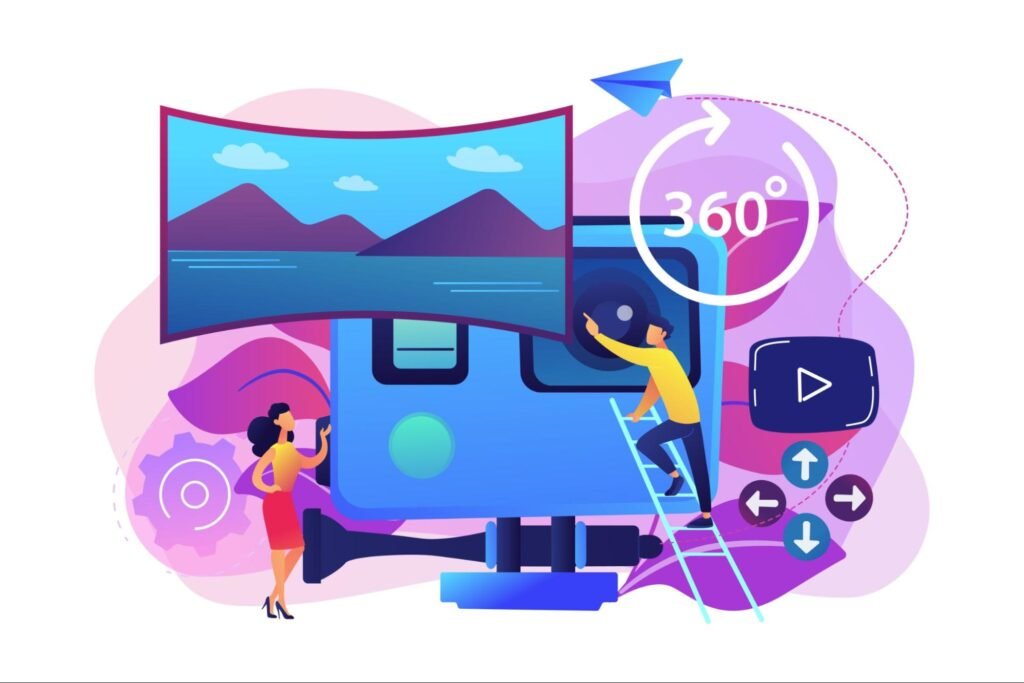 The Benefits
The elements of Salesforce Customer 360 offer a wide array of advantages that are of tremendous value to organizations in terms of efficiency, productivity and ROI. Let's talk about them and see how it happens.
Unified data:-

Unifying user data on a single platform ensures a quality user experience. It also reflects in the marketing research and audience targeting that is based on user behaviour and needs. Businesses can easily decide which areas to focus on to serve the customer better.
Analytics:-

Thanks to Einstein Analytics, businesses have a broader platform to form a relationship with the customer. The Einsteins provide accurate insights in the form of reports into user behaviour and campaigns. Any changes are possible at any stage. With deep insights comes better understanding, and that's how the business grows.
Dependable High-level security

:-

Customer data security and privacy is of utmost importance. The Customer 360 was designed keeping this in mind and secures data privately from any intruders and fraudsters. User data remains between you and the user. No issue is possible.
Productivity Boost:

User-driven business rules the sphere in the current digital world, and Salesforce is the pioneer. Salesforce has completely changed the game by creating a unified system. All the efforts that previously went into solving errors, granting access, reporting, and studying can now turn easily towards brainstorming how to make the customer happy. A happy customer is a returning customer has become the new mantra, and the data-driven approach takes it to the next level. 
Consent Management:-

Salesforce implements a robust consent management structure together with data from various sources. Why is that important? When it comes to a business's credibility, one must show that they follow certain regulations. Salesforce offers a complete solution that considers granting, denying, and requesting handling according to these regulations.
Application Integration:-

Businesses have different needs. Their needs can be as varied as their customers. Different needs require different solutions, and Salesforce has mastered that. You can integrate and even develop applications to suit your business's requirements. The platform also allows third-party app integration. You might need a Consultant for this part.
Why Should you get it?
Any business can grow and succeed following proper address of two factors:
Efficient Internal Operations of the Organisation
Seamless User Experience.
These two factors form the backbone for any business, and they have become even more important in the digital era. Salesforce has managed to handle both so well that it is used by over 150,000 businesses of all sizes around the globe, making it the most popular CRM platform. The features it offers and the ease of implementation, integration and use has made it the King of CRMs. 
That's why you should get it.
Get the right Integration Partner first
Salesforce is a vast platform and can be confusing. You require someone with the right expertise to assess your business needs and prepare the right combination of tools to yield the best results from your Salesforce suit. In short, you need Metaoups.