Salesforce is a big name. In fact, it's the biggest in the CRM industry. Salesforce has been leading the CRM game for more than two decades now and has come a long way now. With over 150000 customers around the globe, Salesforce has an impressive portfolio to boast of. Salesforce ranks 137th in the Fortune 500 list as of 2nd June 2021. What's even more significant is that 83% of all Fortune 500 companies are current Salesforce customers.
While this shows how revolutionary and successful the King of CRMs has been, it has also given an impression to many that Salesforce is a platform meant just for businesses. And this is completely False. You should know that Salesforce was started By Marc Benioff and three other co-founders in 1999 in a small San Francisco apartment. Just like any other startup, they had their struggles. 
From a Startup to a Small Business to a tech Giant: Salesforce
The point of mentioning this is that they know exactly what you are facing. Once a startup, Salesforce made a success story like no other. This is the perfect motivational story for every small business and aspiring startup. Salesforce provides many services and product packages for various business needs of Small businesses, SMBs and startups.
The market today is customer-centric. What it implies is that you need to make your potential and existing customers feel good at every stage. That's where the need for a powerful CRM (Customer Relationship Management) platform arises. It's even more crucial for small businesses and startups. You want everything to go in the right direction right from the beginning, right?
Salesforce Offerings & Products that can help Startups and Small Businesses 
This is not a product but a three-month program aimed at helping the companies align with the Salesforce environment and Appexchange efficiently. It is an intense learning and support program. The program allows access to sponsors, mentors, advisors and alumni networks. It has two components
Salesforce Accelerate Build:- For newcomers

Salesforce Accelerate Grow:- For existing member businesses
Appexchange Partner Program
Discover thousands of resources like applications, Salesforce consultants, solutions and components on the Appexchange Cloud Marketplace. In addition, you can read thousands of authentic reviews about everything you are looking for. The Appexchange ensures you get the right applications, products and consultancy services in one place.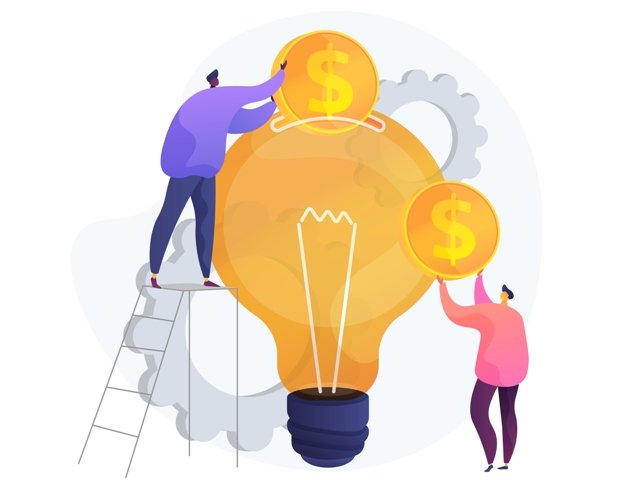 It is Salesforce's global investment wing. It invests in next-gen tech startups and accelerates growth. Salesforce Ventures has invested and helped 400 technology startups since its inception in 2009, forming the biggest ecosystem for enterprise cloud companies.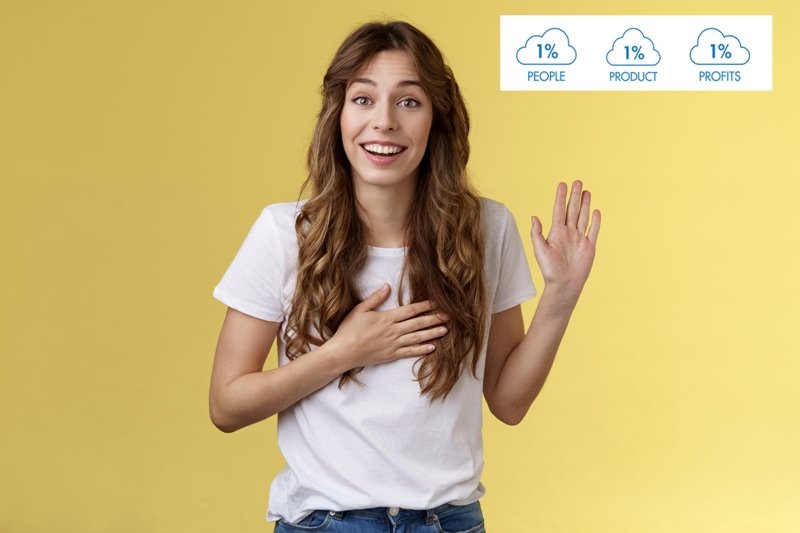 The pledge 1% works on a 1-1-1 model. This encourages businesses to incorporate the idea of giving back to society right from the beginning. Salesforce has revolutionized philanthropy like no other. The 1-1-1 model suggests donating 
1% time to volunteer for social causes.

1% products in the form of goods, services, and tech.

1% equity to non-profits and NGOs.
   Small efforts in the present for bigger changes in the future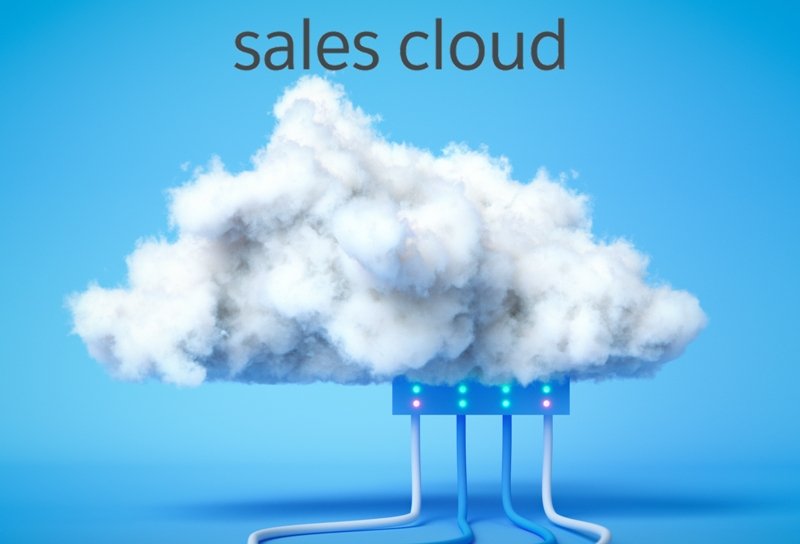 It is a great platform that is aimed at the activities of the sales department of your business. It comes with a great list of features. I am mentioning a few here.
Campaign Management
Accounts Management
Case Management
Opportunities Management
Leads Management
Reports and Dashboards
Pardot is a B2B marketing automation tool. With Pardot, you can confidently generate quality leads by engaging the right prospects at the right time. In addition, it saves a lot of manual effort by automating most of the sales and marketing tasks. With Padot, you can also track your team's and campaign performances.
Salesforce Essentials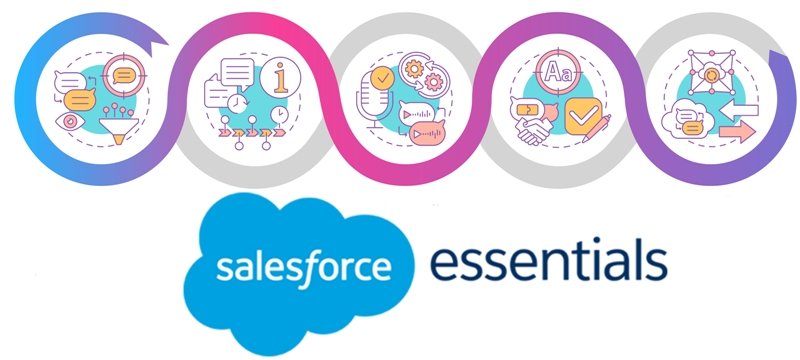 Salesforce announced the "Essential" package in March 2018, and it was welcomed by thousands of small businesses and startups across the world. It is the basic version of the other feature-rich Salesforces suits. It was created keeping SMBs and startups in mind. It takes care of the most basic but important business needs of small businesses such as-
Opportunity tracking

Lead Management

Contact management

Custom Dashboards and reports

Mobile Access through Salesforce App
The Essential Pack provides businesses with powerful tools to reach their goals and grow faster. 
Some Inclusions in the Essential pack are-
Einstein Activity Capture
This AI-backed tool synchronizes every client/customer communication to the Salesforce Cloud via Gmail and Office 365. And it works automatically without any manual interference. You also get the very usable activity leaderboard.
The Service Cloud Essential can be added to the Essential pack for an extra cost. What you get for the extra cost are some amazing customer service features. Keeping your customers happy is what can give you the ultimate push for growth. Here are the features that you get with Service Essentials- 
360-degree Client View with Omni-Channel Console and routing

Faster response time with Case Management

The right information for the Customer with Knowledge Management

Solving Cases with Service Process Automation
As your business grows, your requirements are sure to increase. Salesforce has different subscription plans catering to various sizes of businesses. These plans are Essential, Professional, Enterprise and Unlimited. Each plan comes with better features and several allowed users. You can always upgrade to any of these according to your business's demands and add a rapid boost to your business's growth. 
9 Benefits of using Salesforce for Small businesses and Startups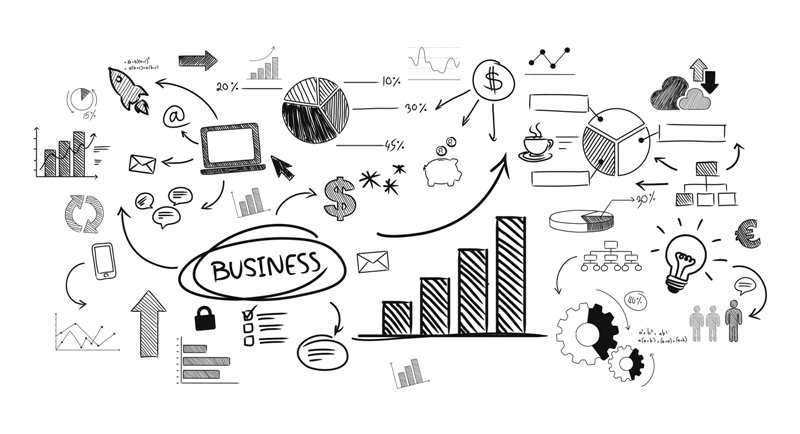 We discussed a few of the Salesforce features and resources above. Let's have a look at how these features give your business an advantage over the competition.
Enhanced Lead Generation, Management and Monitoring
Salesforce provides you with the features to let you have a wide-angle view of your business's sales pipeline from lead generation to completion. Your sales team would have a customized overview of all the sales, optimization activities, e-mail monitoring, contact alerts and much more. All with the Einstein Activity Capture.
Customer Service and Satisfaction
Salesforce Service Cloud allows your team to connect with your customers through various channels and effectively address their queries. With automation support, processes like assigning tasks can be automated and finished in time.
Unstructured and scattered data is hard to manage and can potentially prove to be a nightmare. Salesforce allows you to store all your customer data in one place. The data can be accessed and shared seamlessly by various departments in your office. Keeping and maintaining records could never be easier.
Salesforce gives you the ability to have insight into your customer's actions, behaviours and interactions with your products or services. You can then use the customer's data to come up with better ideas of engagement. Knowing your customer is always good for business, isn't it?
Detailed Analytical Reports
Reports are crucial for any business for monitoring growth. Salesforce Analytics provides you with detailed visual information about how your business is functioning. From marketing campaigns to employee performance, you can monitor everything. The reports help you make better decisions, predict future sales and challenges.
Cloud-based and AI-backed automation is one of Salesforce's key features that make it so successful. Gone are the days of manual processes. Instead, Salesforce streamlines and automates many activities related to your business like sales, invoicing, customer query ticket raising etc. As a result, automation helps you save a lot of time, effort and, of course, money.
Salesforce Trailhead is a great platform to keep learning the CRM platform. It provides you with detailed blogs and visual content that cover a multitude of topics for the users. Users can learn a lot regarding their problems and doubts from the content.
Edge over the competition and Options to upgrade
Salesforce Essentials give you an unmatched advantage over your competitors. The cost of it was decided to keep small businesses and startups in mind. Moreover, with Salesforce, you have the option to upgrade to better plans with more features.  
Efficient Business Operation
All the features mentioned above facilitate one thing that is an efficient business operation. Salesforce tools allow you to share resources and information, automate repeating processes, store and manage data efficiently and better serve your customers. All the efforts and time that would go into all these activities, if done manually, can be channelized for making better strategies and business development.
Conclusion
Salesforce has emerged as a boon for businesses of all sizes. Small businesses and startups with huge potential have a never-before chance to reap the benefits of the No.1 CRM platform in the world, and Salesforce essentials are the icing on the cake. Plus, you get a free trial period too. Not using the platform is certainly a loss of opportunity for tremendous growth.   
Thinking of Salesforce? Get the best Salesforce Consulting Partner
At Metaoups, we have just the right expertise for you. We deliver a range of consultancy, development and implementation services at the right time and budget. We have satisfied and happy customers from different business domains. See what they have to say about us here. 
Why Metaoups?
Because we-
Are committed to your business goals

Are a team of seasoned industry experts

Offer cost-effective solutions

Provide consistent quality

Believe in innovation

Have a work-flow method unmatched by any

We own the risks
Need more reasons? We are just a click away.
Visit us at Metaoups or give us a call. We love to talk.