Businesses are steadily trying to reinforce the way they connect with their customers. While customer relief and perceptions have evolved, they genuinely believe that the value a company provides is as valuable as the products it offers. The innovative features of the Salesforce Marketing Cloud January incorporate capabilities to assist, acquire added data to personalize your marketing efforts. It empowers businesses to create an effortless use of these tools to perceive their users better. This release will improve the efficiency of business and furnish a footing over their competition. Let's take a look at the latest Salesforce Marketing Cloud Release in 2021.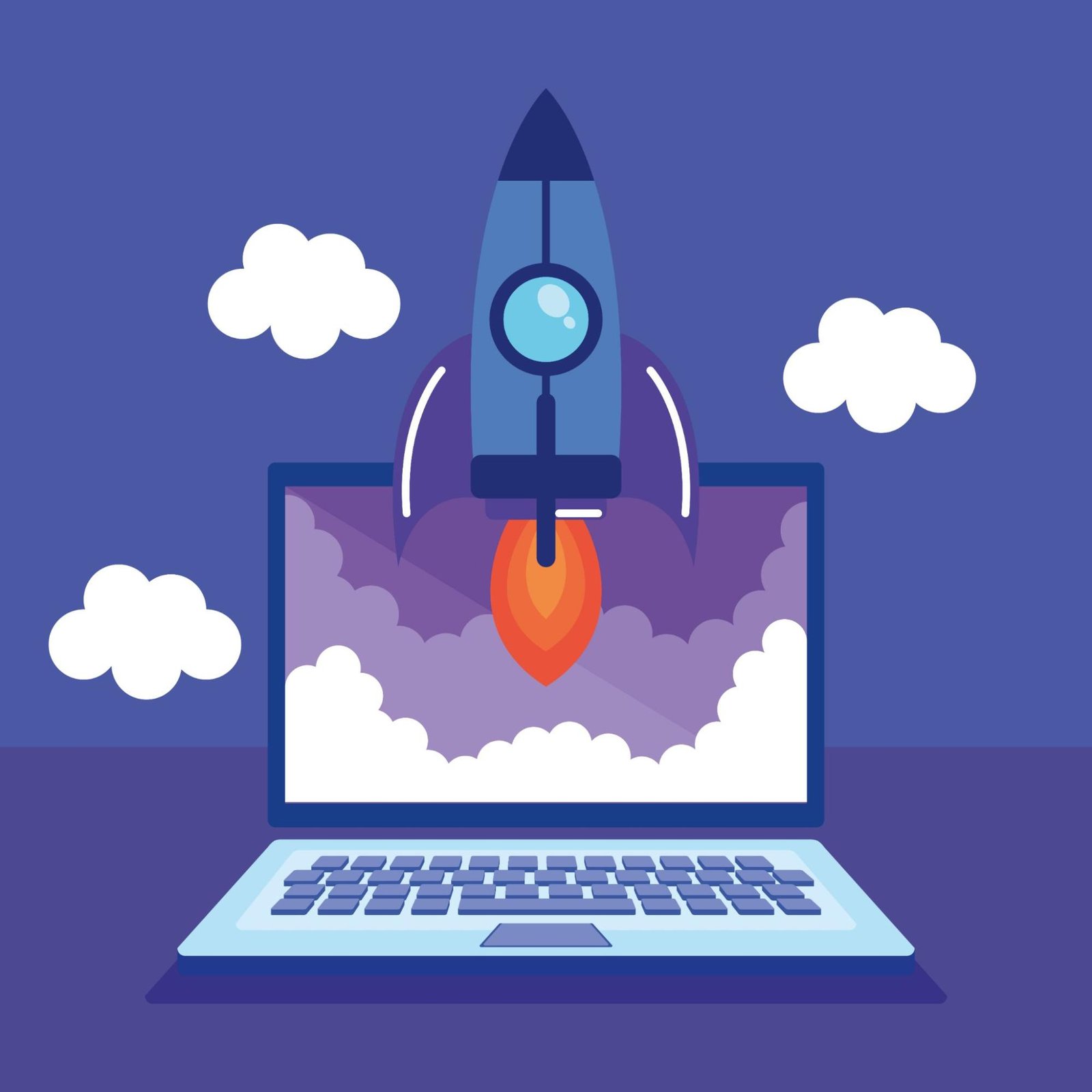 Here are some of the benefits of the Salesforce Marketing Cloud:
Obtain more information about your customers than usual.

Analyze the impact of every strategy on the customer and assess them to improve the marketing process.

Be present with the customers from the beginning to the end of their journey.

Plan and optimize your strategy for each stage of your customer lifecycle.

Acquire visual data feedback to improve each stage's interaction.
Some of the New features that are in the Salesforce Marketing Cloud January update are as follows:
Whatsapp chat Messaging
WhatsApp has over 2 billion uses. It is now one of the preeminent platforms to interact with by many businesses. A Salesforce Marketing Cloud integration would enable an organization to send transactional session Messages to its customers. 
Some of the applications of the new feature are:
When a customer purchases a product, companies can send notifications of their purchase through Whatsapp. 

Customers are now ready to get updates on their purchase and shipping details.

Customers will now be equipped to receive updated transactional details.
Customer 360 audience enhancements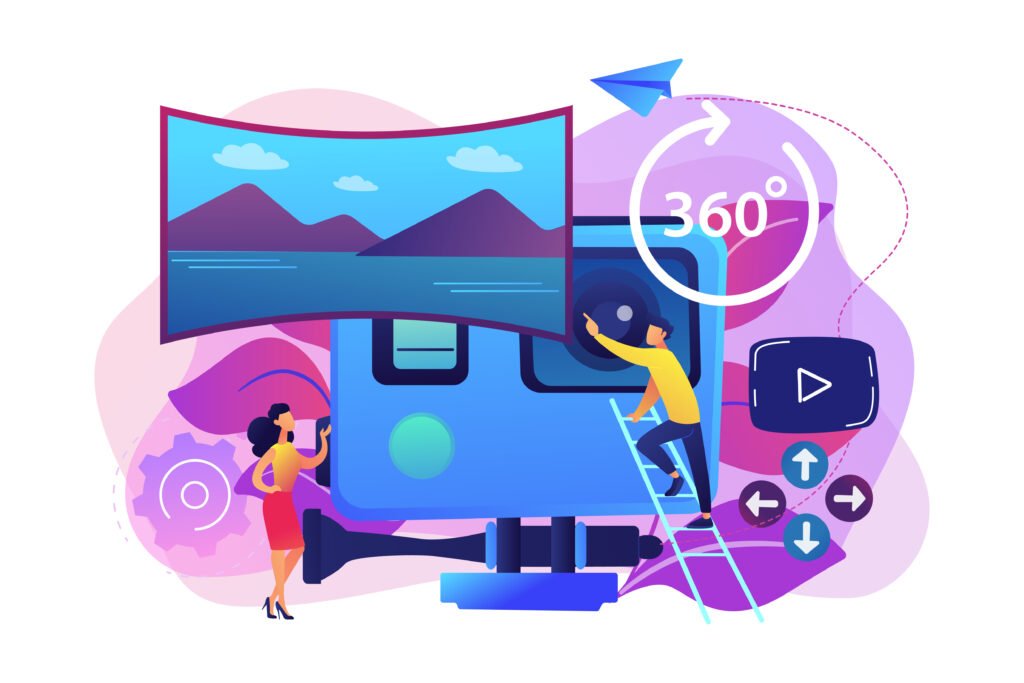 Salesforce Provides the customer personal experience with the latest update, which includes features like:
1.Real-time API data query:
Businesses will now be able to extract data for analytics, personalization, and business intelligence.
2.Web tag and mobile SDK:
Increase the profile of customers with owned web and behavioural data. 
3.Calculated insights:
Marketers can enrich customer profiles with calculated insights from customer data. These metrics will determine the segmentation process as a criterion in your campaigns.
The Salesforce Marketing Cloud feature will allow the companies to get a holistic view of their customer.
Data Roma reports: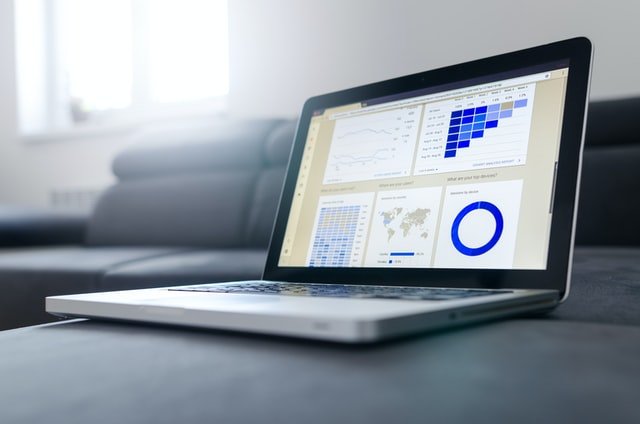 Salesforce Marketing Cloud users will have access to the new email Studio and journey builder report powered by DataRoma. It will help optimize performance and increase customer engagement that encompasses three main features:
Scheduled reports
Data is displayed and shared in CSV Excel, Pivot Table, and PDF format.
Pivot table
Organize, summarize and explore data to view comparison Trends and Patterns. It will analyze the available data and realize email and Journey campaign level data up to the business unit level.
Email to web conversion:
This particular feature provides you with a detailed report on the email campaign and its impacts on traffic and conversion rates. It connects to different data sources, from Google Analytics and journeys. This Marketing Cloud feature allows tracking your customer's actions by giving a detailed visual report on what works and what is not.
Einstein Learning Centre:
This tool will allow you to address your Goal through Einstein. It offers a solution to deliver faster, more personalized customer service. The Salesforce Marketing tool will allow you to strengthen the relationship between your customers and campaigns to drive your business forward.
The AI Marketing Cloud feature will alert you to share your experiences and learn from others which is a great addition. It is found by opening the quick start tutorials design with marketers in mind. Enhanced Performance Analytics is introduced by adding new graphs show the scale of selections over time and distribution. 
For example, AI technology will help automate the common customer questions and let your agents attend to more complex cases. The agents will also be able to use AI to derive recommendations and knowledge for complex interactions.
AMP for email studio: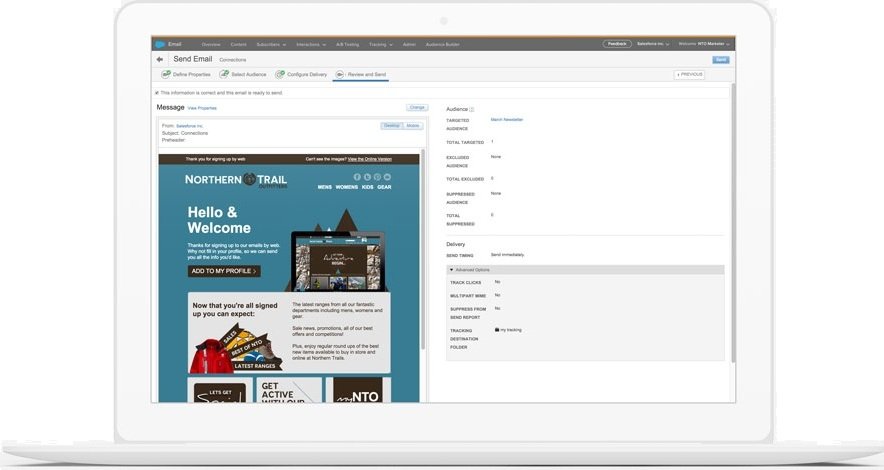 Improve your web experiences to your subscriber inboxes. This Salesforce Marketing feature lets you add interactive elements to your email and also build real-time data. Hence, there has been an overall improvement in visualizing the report.
This feature will be rolled out on the 1st of March and is available for enterprise, Pro, and Corporate customers. Unfortunately, it will not be available for Basic customers.
One-Click Unsubscribe:
Emails must contain the unsubscribe button, or you can end up in the spam section. It will only hinder your email deliverability and upset the subscribers.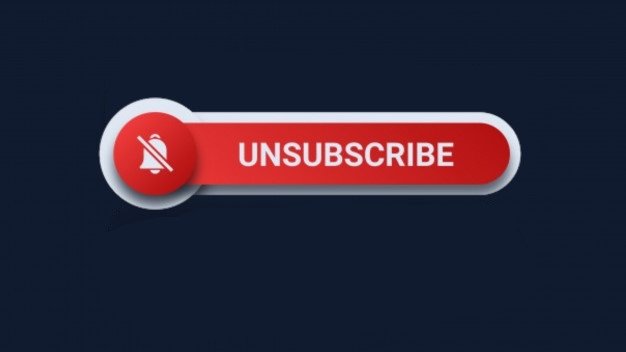 This Salesforce Marketing Cloud feature will include an unsubscribe button on the top of your email. This feature will let the marketers know if they are producing valuable content or not. It will also allow the marketers whether they are using the relevant topics to communicate with their audiences. It will allow marketers to share better content that improves their user engagement and build better relationships in the long run.
Campaign cloning:
It is an automation tool that lets you use metrics and related records from your previous campaigns into your present one, where you can clone the links, forms, and landing pages. This feature will allow you to take advantage of your previous successful campaign and clone the metrics that got you better results.
Conclusion
Salesforce Marketing Cloud has empowered businesses to drive change and shift their business plans during the pandemic. Companies are discovering new ways to communicate with customers and overcoming the challenges to meet their expectations. During the spreading pandemic, SMBs are adopting technologies to remain afloat by implementing various Salesforce Marketing applications to run their campaigns. 
Salesforce can be the next best thing that can happen to your business. While most companies have a lot of data on their customers, it is challenging to aggregate the data and pull insights. The Salesforce Marketing tool is the right place to invest your valuable data and create strategic decisions. 
For best Salesforce consultancy, implementation and maintenance practices, contact Metaoups. 
Call us today.