Salesforce can be illustrated as a cloud computing service as a software or a CRM solution company that brings customers and companies together on the same platform. This software solution has proved to be the reason for customer success and helped many businesses grow with time.
Salesforce development services have their eye on debugging, improving the business applications to run smoothly with implementing the essential tools.
Salesforce Development services make sure that the users have the best experience from the application. Salesforce has become very popular in recent years.
All of us know that Salesforce is considered one of the top CRM softwares that has evolved in building efficient applications. Many trends are about to take place in the coming future. Here we will talk about such trends that will take place in 2020-2021.
Artificial Intelligence (Einstein Voice):
Artificial Intelligence, or AI, refers to the computer science sphere branch, which deals with simulating human intelligence in machines and programs them to think and work like humans.
This term can also be exerted on any machine that shows human mind traits, like learning and problem-solving. With its continuous evolving process, it has benefited many industries. Artificial Intelligence applications are endless.
Different industries can use the technology. One of them is the salesforce industry. The Salesforce industry has been using an Artificial Intelligence application naming Einstein Voice. They introduced this some time ago to enhance the work of existing products and yield more from them.
Einstein Voice is the latest voice-based platform consisting of Einstein Voice Assistant and Einstein Voice Bots. Voice Assistant is a voice-based UI that helps businesses to communicate with Salesforce products as well as services.
On the other hand, Voice Bots allows salesforce users to design their voice assistants according to their applications. Sales Cloud allows this AI-based technology to identify the best opportunities, set up reminders to initiate the follow up to contact the potential leads and provide powerful sales insights through analytics.
Mobile Optimized Application Development:
Mobile is considered the most significant marketing arena for businesses because people today use mobile more than desktops and laptops. The Salesforce mobile app is designed to provide users with real-time access to company CRM data via phone or tablet.
Salesforce Mobile App Development Services will increase the user experience by developing mobile-friendly interfaces and web pages to find it more engaging to avail the products and services.
In the year 2021, we might expect Salesforce to come up with applications to manage CRM activities and with better developed mobile applications and web pages that require less coding.
Customer 360 Platform: 
We have seen an increase in building trusted relationships between companies and customers year by year. Technology is growing day by day, and businesses are getting dependent on their existing customers.
So, keeping that in mind, companies' support divisions are interested in offering better and high-quality service to their customers.
All the businesses associated with Salesforce need a better CRM management platform or system to personalize and customize the marketing performance to fulfil customers and clients' growing requirements.
The customer 360 feature of Salesforce came in favour of the businesses. Salesforce also came up with the Customer 360 Truth edition that enables customers information to be integrated from all salesforce applications in one place.
Companies associated with Salesforce can now keep track of the customer's behaviour on business channels with this latest feature of Salesforce. It will give a better idea about customer's demands as it records their choices also.
So, when you can understand your customers well, you can lead your business to greater heights and generate more sales.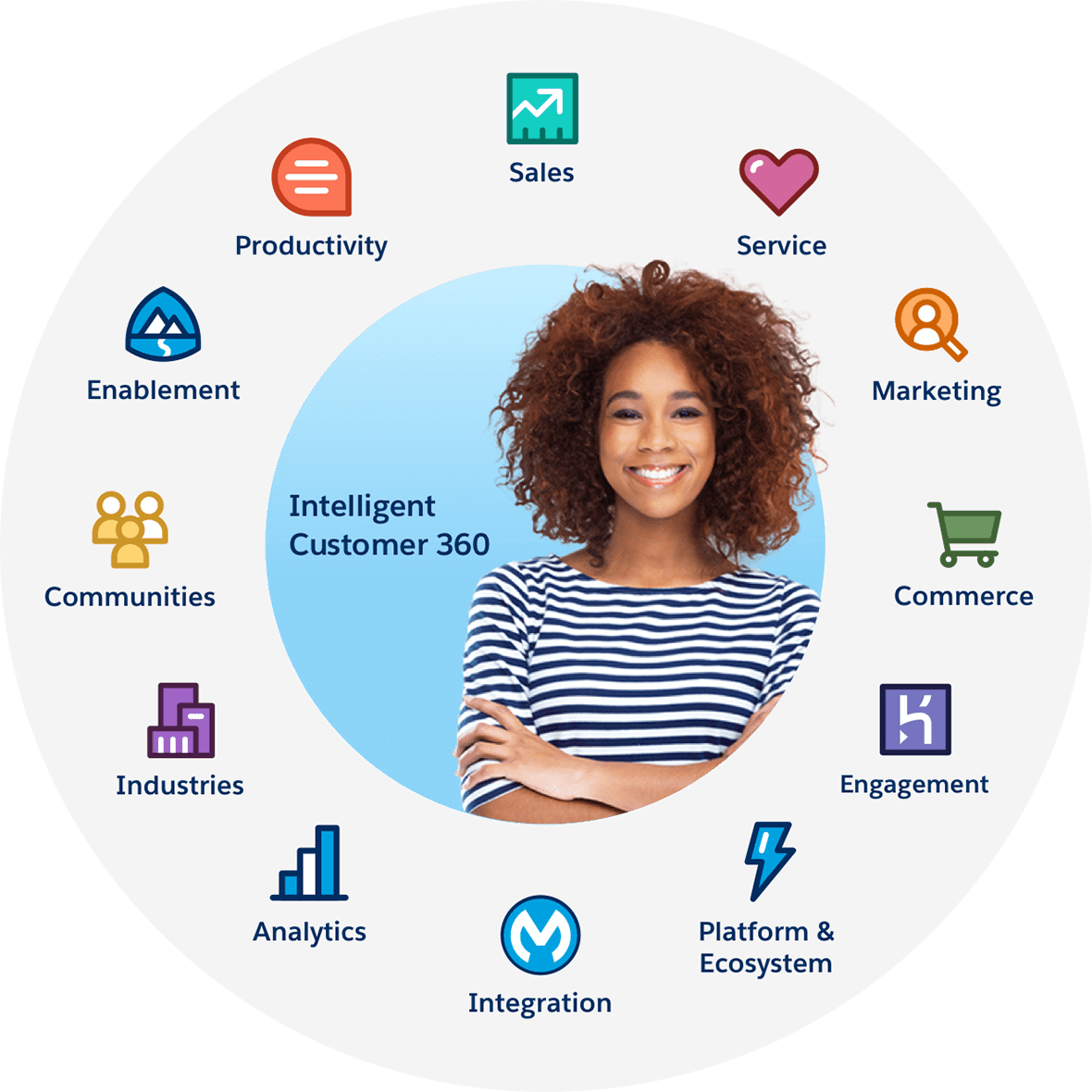 Source : https://www.salesforce.com/in/
Marketing Automation:
The business that is associated with salesforce service requires Marketing Automation for its strategic goals. This feature will help the company achieve strategic goals and, at the same time, improve routine tasks that do not require any human involvement.
Marketing Automation consists of two tools, which are Salesforce Marketing Cloud & Salesforce Pardot.
Salesforce Marketing Cloud is one of the leading Customer Relationship Management (CRM) platforms for creating and managing winning marketing campaigns and marketing relationships with customers.
Salesforce marketing cloud promotes the marketing campaigns by allowing the business to send automated emails to registered customers, segment customer data for more personal experience, offering targeted discounts and other activities.
That is why many business owners and marketers will try to avail of this methodology in the future.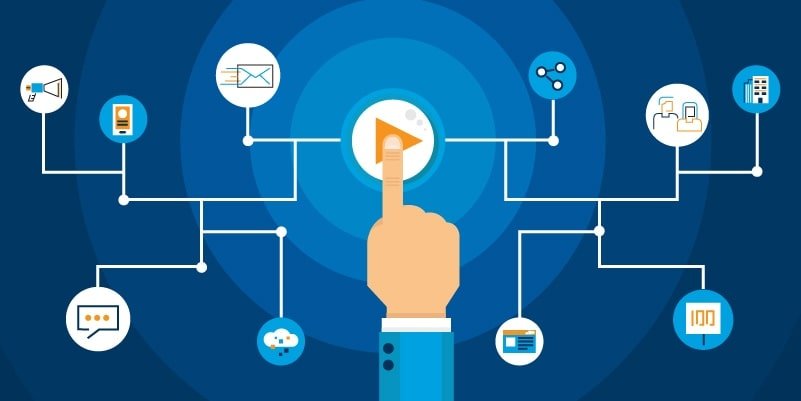 Source : https://www.salesforce.com/in/
Salesforce Lightning Web Components:
Among all the other trends that we talked about, Salesforce Lightning Web Component is another strategy that results in responsive application creation and are also the user HTML element implementing the core component standards for almost all platforms.
They also offer a completely new UI of low weight code development with Salesforce. This feature of Salesforce helps individual components to escalate the application performance.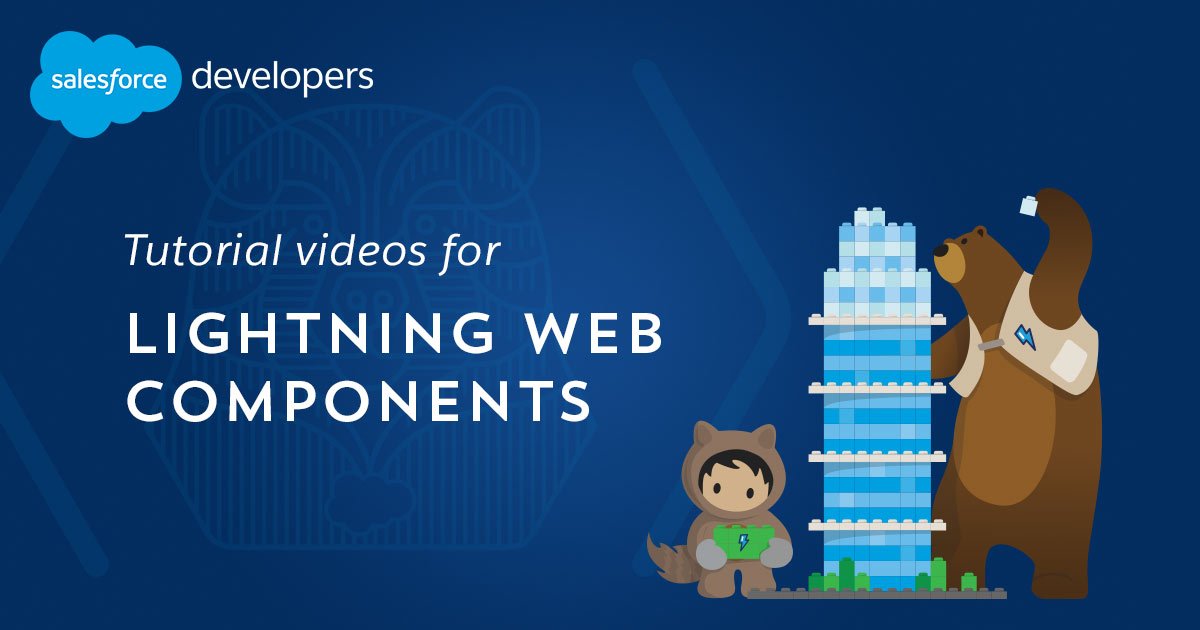 Source : https://www.salesforce.com/in/
The development services will be benefited from this app builder technique to create lightning pages without much coding. New business applications with adequate features can be developed by lightning components and templates in this new generation trend.
Lightning components can be built using two programming models: Lightning web components and original model Aura components.
With more expanding features covering different speres, 2021 is set to add another eventfull year in the Evolution of Salesforce.