We were established in 2018 as a Salesforce partner. From the beginning, we followed Salesforce's concept of giving back and integrated the same into our work culture. We always wanted to be much more than a Salesforce solutions development company. We don't envision ourselves as just a company but as a member of the community. And working for the betterment of the community is a responsibility that we shoulder happily. Read on to know about Salesforce Pledge 1% and how Metaoups took a step to help and create change.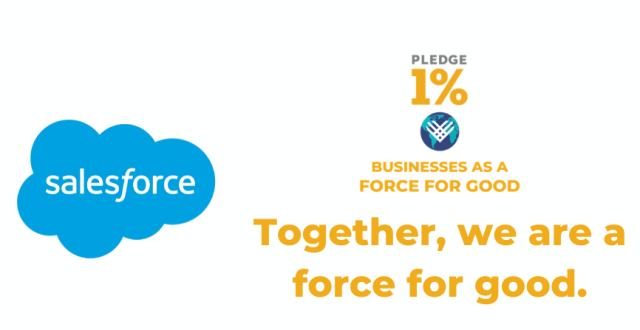 What is Pledge 1%
Salesforce, since its inception in 1999, has given priority to giving back to society. Marc Benioff, the co-founder of Salesforce and a visionary, envisioned a model where enterprises were not just profit-making engines but could also work for the betterment of society right from the beginning. Good habits are easy to develop if started early in life. Teaching or training someone for the same later in life is not only tricky, but the sphere of success also shrinks. 
Thus, the idea took shape in the form of a 1-1-1 model. The model committed 1% of the company's equity, 1% of their products or services and 1% of employee's time for the sole purpose of philanthropy. 
Another movement was founded with the same idea at its core, called the Pledge 1%. This unique platform invites, inspires and educates entrepreneurs and enterprises of all sizes to hop on to the ride for creating social impact by leveraging their resources. Isn't this the best way to make the world a better place for everyone? The Pledge 1% model motivates companies to integrate philanthropy into their systems in the initial stages. So far, more than 8500 companies from 100 nations around the globe have taken the 1% pledge, and the numbers keep growing every day.
Here's What we did?
We at Metaoups, have a workforce that consists of people who are always enthusiastic about working for the greater good of society. We always look forward to ways to generate value and services for the community in every possible manner. We have an exciting story to share, and we feel humbled and proud that our assertion towards the Pledge 1% movement enabled us to put efforts for a noble cause through one of our clients, Bal Utsav.

Bal Utsav is a non-profit NGO and is involved in the field of education. Bal Utsav aims to revolutionise the government educational establishments in India by employing holistic intervention. They have been able to help millions of students by providing infrastructural support, training teachers and offering scholarships.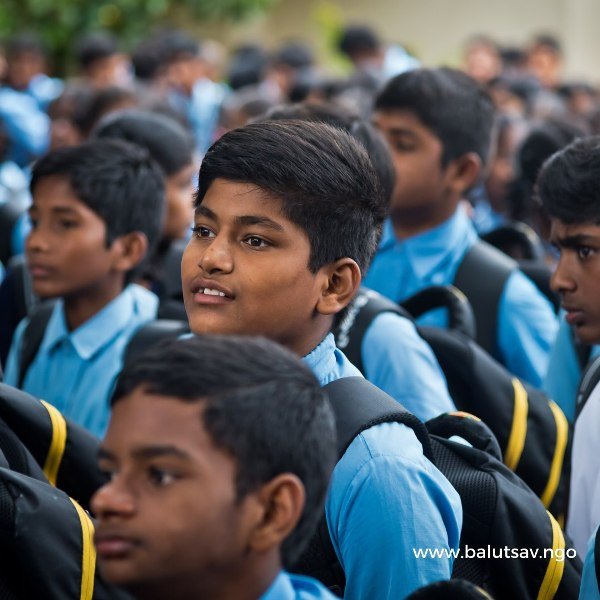 For the last few years, Bal Utsav has been offering support during natural calamities and disasters too. Metaoups and Bal Utsav joined hands during one such disaster when massive floods wreaked havoc in western and southern India. The disaster claimed 150 lives and destroyed the homes and the livelihood of thousands.
Bal Utsav responded and undertook many rescue and relief campaigns. The campaigns faced many challenges regarding operations like warehouse management, material and shipment request, Email and shipment tracking etc. With help from solutions and services developed by Metaoups, Bal Utsav managed to improve their operational efficiency multi-folds. You can read more about the story here.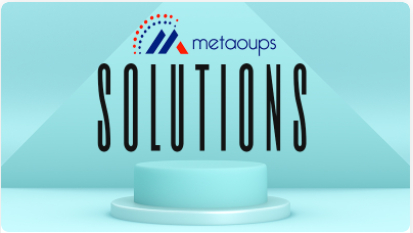 Click here to learn more about Bal Utsav and the incredible work they are doing.
Such ventures inspire us to keep going in creating a better society where we all can grow as a community. We have done it with Bal Utsav, and we will do it again at every opportunity that we get. We Pledge 1%. We are prepared and constantly looking forward to any opportunities that enable us to realise our pledge and make it a reality.
The World is Pledging Now
The Salesforce Pledge 1% has witnessed tremendous success and following worldwide. Salesforce has pioneered the 1-1-1 model. This is evident because, to date, they have provided more than $280 million, 3.8 million employee hours, and technical support to 40000 non-profit organisations that work in diverse fields like education, health and other philanthropic domains. The movement has contributed more than a billion dollars in the form of volunteer hours, resources and philanthropic funds. The Pledge 1% members' list boasts of some of the leaders in their respective industries.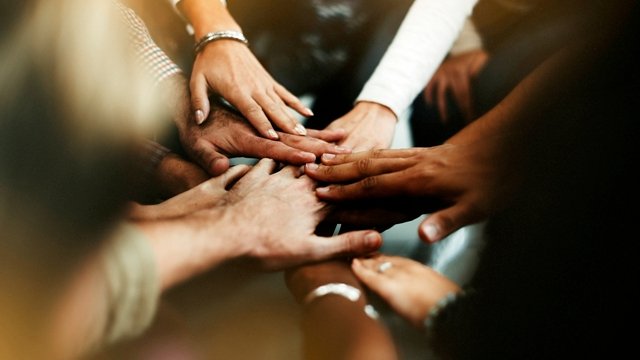 Yelp, Docusign, Box, Postmates and General Assembly are just a few to mention. Google was one of the original partners. Such reputed players took the 1% pledge because they understood the potential of the movement. 
Inspiring Newcomers to inculcate philanthropy in their cores
The Pledge 1% program's most significant achievement has been that it has successfully motivated startups and early-stage businesses to include the culture of philanthropy right from the start. Many businesses plan to venture into philanthropy once they become well established and start making a good profit. But the truth is in complete contrast with reality. Such plans seldom become concrete as the businesses tend to get completely engrossed in their everyday processes or simply lose their will.
Building an infrastructure for other than business causes also become difficult at later stages. Pledge 1% addresses the issue just at the right spot, at the inception. Giving back just 1% from the beginning sounds easy, and you don't have to think and plan much. You simply have to do it. 
As the business grows, you already have a system for the purpose, which is on a platform with thousands of members worldwide. So much to learn and so easy to implement. Thousands of early-stage enterprises have taken the 1% pledge and progressively provide their services and resources for meaningful causes throughout the globe.