The best way to showcase the presence of a brand is to stay close to its clients. There are many businesses struggling to cope up with the new reality and sell their products online but many businesses have adapted to it earlier and are doing perfectly fine with their sales and brand visibility online. 
The emergence of the Salesforce sales cloud has made the whole procedure easier for the businessman to make their sales reach to their potential and new customers. It provides dashboards that keep the sales in an organized way and keep updating it with the latest technology. And this is the reason that many businesses across the USA have decided to take the help of Metaoups' Salesforce Implementation Services in Philadelphia to boost their business fortune.   
In the given blog, the readers will get to know about numerous steps that will help them to offer good sales via the Salesforce sales cloud.
A. Fully Automated Business Procedures to make it Easie

r
Salesforce consultants agree that automation is the way to enhance the efficiency of their workflow and save time simultaneously. Also, Salesforce comes with automation capabilities that begin from identifying the prospects to closure with subsequent end to the end sales processes.  
B. Focus on Improving Lead Conversion Rate
Lead conversion is the best way to fuel one's business as it takes less time and effort to nurture greater prospects that lead to enhanced efficiency. But how can they do it appropriately? There are various ways to increase lead conversion rates, and notable of them include lead capture.
Fortunately, various Salesforce consulting companies in Philadelphia help you to escalate the conversion rate manifold through:
1. Focus on Capturing More Leads
It is done by entering the lead entry via automation procedure. With the help of Salesforce, normal visitors are turned into leads to offer better prospects to sales reps.
2. Prioritize Leads with Lead Scoring to Achieve Instant Success
Salesforce allows the users to prioritize leads which is possible through an AI-powered lead scoring approach that 2X the conversion rate and makes it more engaging for the business.
3. Measure Lead Conversion Rate through Tracking Efforts taken to Generate Leads
The reasons to measure the conversion rate:
To have clear visibility about the performance 

To understand ROI in the expenditure

To assist the sales team in making great and effective decisions
So, Salesforce consulting services offer various features to help users in understanding the efficiency of lead generation and close the business successfully.
4. Lead Campaigns for Nurturing Leads
For a steady flow of high-quality leads, users should connect with their prospects via proper communication. One such method is campaigns that ensure your customers are well-informed about your products and services before our sales reps contact them.
C. Get the Winning  Deals 
Sales reps are under continuous pressure to attract more customers &  close more deals for their companies. The presence of Salesforce means you can get clear data insights to convert leads into clients and close the deal faster.
Now a question arises: How does Salesforce assist sales reps in closing the deals? The system works through the below-mentioned steps:
1. Analyze & Track the Competition
There are many critical insights that you can get through Salesforce. Have you ever thought about why a prospect ignores you and instead chooses your competitor's products or services? It gives you a critical insight that you can get through Salesforce. Salesforce allows you to access your competitor's techniques strategy and formulate it to showcase your product in a better way and win more deals.
2. Identify Stuck Deals
Salesforce allows sales reps to find out about them and develop new strategies &  techniques to overcome problems & challenges to close the deals sooner and effectively. 
3. Inspire Sales Leadership for Healthy Competition
There is high competition and this is the reason & serious revelation that sales reps burn out faster. Salesforce allows users to analyze activities and share them with other members to inspire & motivate them and create a healthy competition.
D. Improve Rate of Sales Rep Efficiency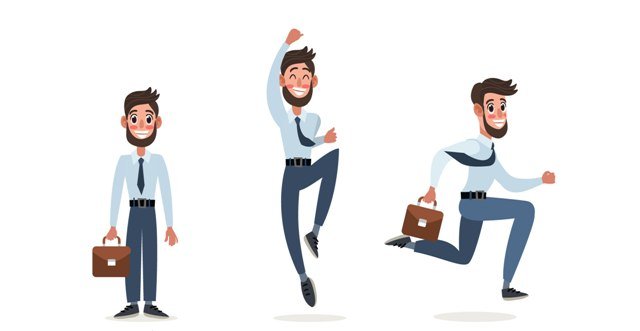 When sales reps do their jobs manually, it takes a lot of time and effort and it poses a grave issue to their efficiency. It kills productivity. It is important to free up time constraints for sales reps to let them focus on what is important. 
By integrating Salesforce automation strategies, sales productivity increases. It also offers a centralized place to allow reps to stay in touch with experts and avail best services to enhance working proficiency.
Now, how is it made possible? Let's find out the solution:
1. Strengthen Competitive Information through Mutual Connection 
Providing reps with ample competitive information will let them think broader. It will eventually help reps to connect with the right sources and create a pathway towards winning deals.
2. Reduce Clicks with Easy Information Access
If the sales rep gets access to quick information, it will be easy for them to plan their day in a better way. To make it happen, a Salesforce customization consultant makes sure to offer you information that works automatically and displays open and close opportunities appropriately.
E. Reduction in Sales Rep Ramp Time Brings Good Result
Even taking the help of a Salesforce consulting partner in Philadelphia  is a brilliant idea as it helps the business management to:
Track deals and rep activity with its real-time progression

It offers guidance in real-time to the reps in taking the next step in the sales cycle wisely
Conclusion
The given article clearly signifies that automation has emerged as the top-notch choice to optimize the sales process and win deals successfully. Moreover, Salesforce consulting services in Philadelphia are also assisting customers to allow assessment of all the key resources. 
Metaoups is a Salesforce Silver Consulting Partner and is considered as one of the best and the top Salesforce Development Companies in Texas, the USA and India focusing on high quality and scalable solutions for business problems. 
Fuel your customer experience with unmatched Salesforce Expertise 
Also read,
8 ways to use Salesforce Services Cloud in the most effective way
Best Salesforce Consultancy and Implementation Services  in Ohio