In the era of digitization, the pace of innovation has never been faster. The way to operate, manage and maintain business relationships is highly digitally intact.
The digital disruption has significantly impacted the way businesses conduct themselves which not only increases sales but also maintains a quality of work.  One such technology solution that has helped companies to transform their customer experiences while improving business process efficiency is the Salesforce CRM. As a cloud-based platform, Salesforce has a wide array of features and functionalities that allows organizations to resolve their unique business challenges while remaining competitive.
 So, in order to achieve that manufacturers all over the world are rethinking the way they do business. As they don't want to struggle to survive in this digital era.
Now the question arises, how can manufacturers compete in a challenging environment? How can they smoothly run their businesses with adequate profit and sales? The answer to all these questions is- the adoption of the latest technologies like Salesforce. To implement Salesforce for your manufacturing business, organizations should consider getting in touch with one of the best Salesforce consulting partners.
There are plenty of reasons to rely on Salesforce that are explained by the Salesforce consultants in Texas. Some of them are –
1) Launch of Manufacturing Cloud
The purpose of the launch of the marketing cloud is to accurately forecast, plan and drive predictable business performance. This will eventually guide you to a better insight with the help of powerful new sales agreements and account-based forecasting solutions leading to generating more sales and a better vision of client interaction.
2) Quick Response Time
Everyone must understand that the customer is the king and we need to treat them in the best possible way.  A customer-friendly quick response is always appreciated as it makes them feel important.
Salesforce organizes and compiles all the data in one place so that the representatives can look into the issue and guide the customer without wasting time.
3) Increase In Productivity
A proper systematic channel and customer record are profitable data that allows you to estimate how much product needs to take place and by what time the production needs to be ready. Here, the role of the user of Salesforce is valuable as their processes automate repetitive tasks, eliminate duplicate entries, save time and increase productivity.
5) Building Relationships
Staying up to date is the key to survival in this ever-changing world. In a field like marketing and sales, this assumes greater significance because it's all about networking, communicating, and being in the right place at the right time.
Salesforce offers the sales team to exercise regarding new opportunities, potential leads, and so on. A collective team effort results in better performance and increased output.
6) More sales, More Revenue
The ultimate goal of every manufacturer is to augment their sales and revenue by increasing their customer reach and engagement. Salesforce CRM collates all the crucial information, which can then be analysed to gain meaningful insights. An organization needs to conduct sales insights on a regular basis as it is essential to study the purchase pattern which leads the way to the best sellers and low sellers.
When a customer is about to purchase a particular product, the CRM predictive intelligence brings up the related and relevant products that he could be interested in. This is known as upselling which will further increase sales and hence revenue. Similarly, during another phase, we can offer attractive offers and discounts to the customer and let them buy more.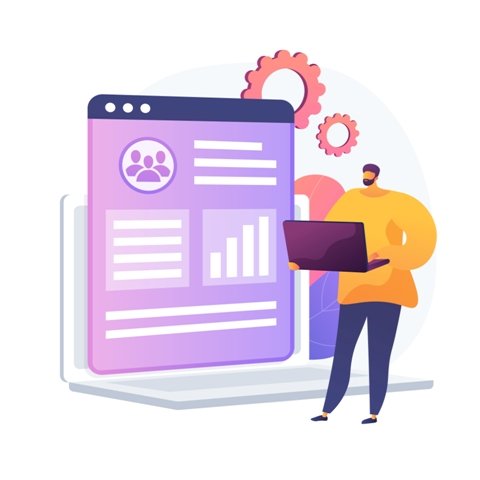 Implementing Salesforce Manufacturing cloud within your organisation can create inefficiencies. While several manufacturers might be cautious of transitioning to new technology, the business benefits of deploying this technology are endless. Companies adopting Salesforce manufacturing cloud can help them stay competitive. It is prudent to get in touch with a certified Salesforce consultant to know more about the Salesforce manufacturing cloud.
Metaoups is a Salesforce Silver Consulting Partner and is considered as one of the best and the top Salesforce Development Companies in Texas, the USA and India focusing on high quality and scalable solutions for business problems. 
Fuel your customer experience with unmatched Salesforce Expertise 
Contact us to know more about Salesforce Implementation Services and we are here to help your business implement Salesforce quickly and enhance employee productivity.
Also read,
8 ways to use Salesforce Services Cloud in the most effective way
Best Salesforce Consultancy and Implementation Services  in Ohio