Are you looking to enhance the CRM experience or implement CRM for the first time? Be it technical or business skills, we have got the best and very skilled Salesforce Consulting partners to help you with our top-notch Salesforce consulting services. Our Salesforce consulting partners are experienced and skilled in various industries and provide configured solutions to solve critical industry challenges in less time and effectively. Being one of the best Salesforce Consulting Companies, we will understand your organization to get through the current operational process, system and tools. Then we will integrate our wide industry knowledge, experienced steps, proven methodologies and best practices to deliver reliable and best suggestions so that you can draw a roadmap to success. We offer customized and personalized Salesforce consulting services that do not compromise on quality. Yet, it is not a burden on your pocket, which fits all kinds of business requirements. Metaoups' proven track record is our badge of honour. 
Metaoups is one of the renowned Salesforce consulting companies that help firms with their Salesforce to boost their productivity and growth. We help companies with personalized Salesforce features that can elevate their business growth.
The Salesforce platform offers endless opportunities and possibilities for transforming businesses. We can help you change how you use Salesforce and leverage its full potential if you seek consulting services. Choose the right Salesforce consulting companies for your business.
Our Salesforce Consulting Services can resolve the problems of CRM Implementation.
CRM Customization
Salesforce is a very flexible software platform and offers customization to meet the diverse needs of businesses. But Salesforce is not always easy and requires expertise and detailed analysis, and technical skills. Identifying the best fit that caters to all actual requirements of the company calls for expert suggestions. Many times businesses end up spending more than their budget unnecessary for excessive customization. Still, with Metaoups, you know that you will be getting the best Salesforce consulting services in your budget. 
Certified consultants assess the Salesforce of the organization as the first step in customization. Following an in-depth analysis of the implementation requirements, Salesforce consulting partners classify the features before customization. We design appropriate strategies and a road-map of success for extending cloud CRM to meet business goals and help choose the appropriate strategies and tools contributing to significantly reduced customization costs.
Data Migration
Migrating data from default systems involves:
Challenging tasks like duplication.

Cleansing of data.

Handling integrity.

Controlling the management can compromise important data of the businesses in the absence of technical know-how.
Adding to it, importing tons of data to the new system, perfectly mapping data to the appropriate fields, and ensuring the security of the data with some of the priority concerns in transitioning to cloud CRM. Thus, the availability of the warranty of accurate data to the appropriate users for generating meaningful insights becomes a huge challenge for organizations during the Salesforce implementation.
Third-Party Application Integration
The capacity and the potential of CRM can be maximized by integrating it with other business systems like ERP, accounting, etc. Salesforce integration encourages setup, configuration and compatibility with third-party applications including cloud, and mobile apps. The absence of efficient technical planning and proficiency brings in many complexities and risks of hindering business operations while taking much more time and costs than usual.
Expert Salesforce consulting partners reduce problems in third-party integration by implementing accurate data validations and process checks before the proper implementation starts. With years of experience in different integration tools, Salesforce consultants specialize in putting up real-time integration problems and channelizing smooth Salesforce adoption.
User Adoption
Resistance of the employees is one of the biggest problems that organizations face on the way to successful implementation. The absence of technical support and lack of proper training in adopting the newly implemented system turns a small concern into a problematic issue for the users that discourages the Salesforce adoption.
Hiring a Salesforce consulting company can help businesses to cross the hurdle through encouraging team building and engaging training programs. You get to know how to use the cloud CRM and support provided by Salesforce consulting partners and user adoption and help realize the benefits of unified CRM without any problem.
Salesforce consulting companies strategize on a successful Salesforce CRM implementation and the problems to ensure that it is implemented in the best possible way without affecting the current business process and with the least risks. Though Salesforce adoption maximizes the performance by streamlining various organizational and operational functions, it also raises important concerns like data security and business hurdles. A Salesforce consulting partner can be a perfect resort to minimize the challenges and the complexities by implementing Salesforce seamlessly. Hence, it is recommended to look for professional Salesforce implementation services to achieve business goals and perks like improved team collaboration, customer experience, and employee efficiency.
Metaoups has helped many businesses with the best Salesforce consulting services. Our expert team of Salesforce Architects in the USA has helped businesses increase their revenue by building workflows to automate sales, operational and marketing tasks that reduce manual efforts. We can help your business with some of the best practices in effective Salesforce strategy. We are one of the best Salesforce Companies in the USA. Our specialization includes Salesforce Sales Cloud CRM, Service Cloud, Pardot, CPQ, Commerce Cloud, Marketing Cloud, Field Service Lightning, On-Demand Support and Managed Services.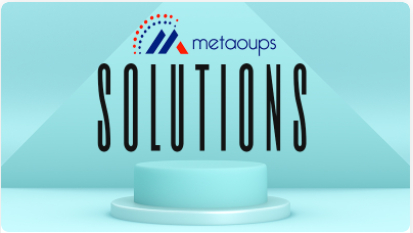 As a Silver Salesforce Implementation partner and one of the best Salesforce Partners in California, we work with you to drive enterprise-wide digital transformations. 
Being one of the best Salesforce implementation partners, Metaoups has been helping to increase the efficiency of services, sales and marketing activities. Metaoups is a top-notch Salesforce consultant that delivers full-cycle consulting services. 
Also read,
Want to upgrade your business?