Salesforce consulting services aim to support your marketing, sales, and customer service needs. We apply our Salesforce consulting services and experience to help your enterprise in professional services, retail, IT, finance, manufacturing, banking, healthcare, and other industries benefit from Salesforce use.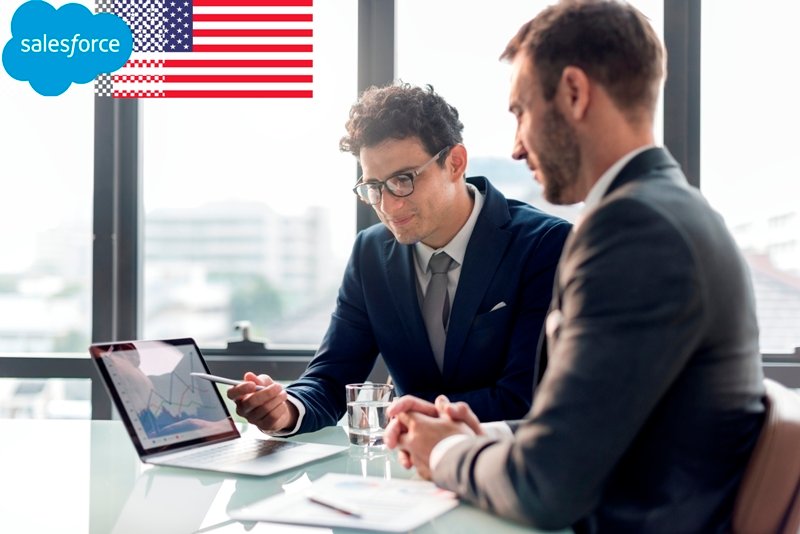 Metaoups is one of the renowned Salesforce consulting companies that help firms with their Salesforce boost their productivity and growth. We help companies with personalized Salesforce features that can elevate their business growth. Salesforce Consultant
The Salesforce platform offers endless opportunities and possibilities for transforming businesses. We can help you change the way you use Salesforce and leverage its full potential if you seek consulting services. Choose the right Salesforce consulting companies for your business.
 Salesforce Implementation partners, integration, and Salesforce Architects transform your businesses and connect customers, employees, and partners with proper streamlined systems. 
As certified Salesforce Architects in the USA, we work with progressive enterprises with focused goals led by our Salesforce experts to identify certain stains and explore opportunities through Salesforce acceleration and innovation.
We are a Salesforce Architect in the USA offering result-driven Salesforce solutions to help organizations meet their business needs and objectives. Metaoups provides expert Salesforce Consulting and implementation services in California.
As a Silver Salesforce Implementation partner and one of the best Salesforce Partners in California, we work with you to drive enterprise-wide digital transformations. 
Being one of the best Salesforce implementation partners in California, Metaoups has been helping to increase the efficiency of services, sales, and marketing activities. Metaoups is a top-notch Salesforce consultant that delivers full-cycle consulting services. 
As California's Salesforce consultant, we offer consulting depth across a range of industries. 
Salesforce Implementation Services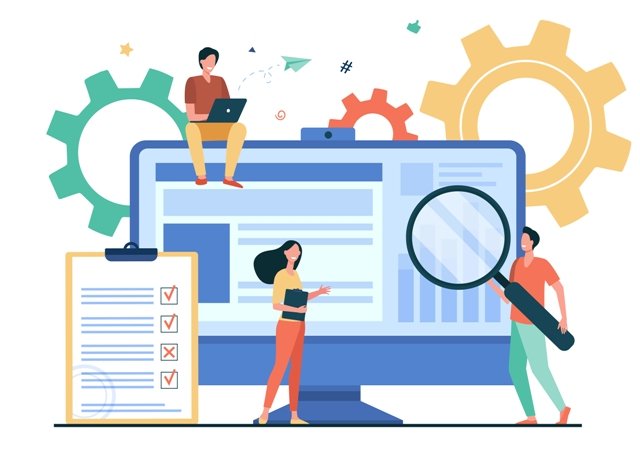 We analyze your business objectives, goals, and needs and offer the best and most efficient way to address them with Salesforce capabilities.
Salesforce Improvement Consulting
We assess your Salesforce solution and offer a comprehensive improvement, personalization and integration plan to enhance its features and functionalities and cover your business
Salesforce Migration Consulting
We will ensure a smooth migration process and take care of the continuity of your business process and the flow.
Challenges that Metaoups – Salesforce Architects in the USA solves
We find solutions to a number of challenges with Salesforce, including:
Due to an inconsistent sales process, there are generally low win rates. But we make the Salesforce Sales Cloud fully transform or improve your sales process. We suggest using default Salesforce functionality to ensure efficient process automation, which allows creating a perfect sales process and showing how it's followed, which guides sales personnel on their way to closing deals. Thus, Salesforce consulting may bring a 26% win-rate increase and a 28% sales revenue increase.
We can help you to improve your customer service quality due to lengthy case resolution by exercising default or custom case management features of Salesforce Service Cloud. With the help of the best Salesforce architects in the USA, you'll know how to leverage its mechanisms of automated case assignment, prioritization, and escalation to support your productivity. 
Low lead conversion rates
 We show how to increase your lead conversion rates by creating efficient marketing campaigns and enabling digital advertising with the Salesforce Marketing Cloud features. We will assist you in creating effective customer communication scenarios. As a result, you'll be able to engage with a large number of customers, treating each of them in a highly personalized way, which may lead to better and more lead conversion.
Metaoups has helped many businesses with the best Salesforce consulting services. Our expert team of Salesforce Architects in the USA has helped businesses increase their revenue by building workflows to automate sales, operational, and marketing tasks that reduce manual efforts. We can help your business with some of the best practices in effective Salesforce strategy. We are one of the best Salesforce Companies in the USA. Our specialization includes Salesforce Sales Cloud CRM, Service Cloud, Pardot, Salesforce CPQ, Commerce Cloud, Marketing Cloud, Field Service Lightning, On-Demand Support, and Managed Services.
Metaoups offers a blueprint for success in which every featured area within your organization can benefit from our best practices, industry knowledge, and thoughtful Salesforce consultation. Learn more about how we can help your organization.
Metaoups is a Salesforce Architect and is considered one of the best and the top Salesforce Development Companies in the USA, Australia, and India, focusing on high-quality and scalable solutions for business problems. 
Our Salesforce consulting services in the USA will help you choose the right Salesforce product and version as per your requirements. We also help companies in strategising how to implement Salesforce products successfully into their business processes. If you are already using Salesforce CRM, we, as Salesforce Consulting Partners in Texas, will help you adopt and make a better ROI by providing the right consultation around best practices and industry trends.
Are you looking to hire a Salesforce Architect in the USA? Then look no further than Metaoups that delivers technical and consulting expertise in the form of Salesforce Consultancy Services, Marketing Automation, Cloud Solutions, and many more. Being the best Salesforce Consulting Partner in Australia, Metaoups assists you in maximizing your business potential by providing the business with various Salesforce Solutions. 
Also read,
Want to upgrade your business?